Get Started with DealStart at Brickner's of Wausau Today
If you have any questions regarding our tools that you can use to help you save time when buying or leasing a new vehicle or a used car, feel free to reach out to us and our team would be happy to provide you with more details, answer any questions and help you on your quest for a standout ride today!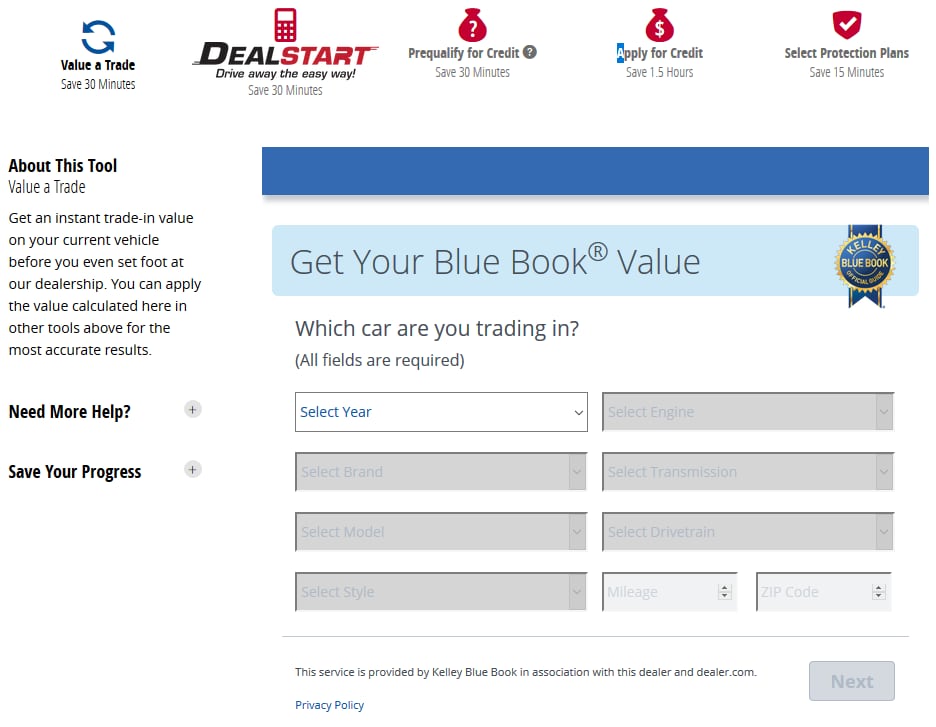 Value Your Trade Tool: If you're looking to use your current ride as a trade in, our tool allows you to determine its value and get it instantly. When you provide some basic vehicle information, we run it through our extensive database to provide you with a trade-in value you can apply toward your next purchase, provided it all checks out after an inspection from our team. It's a standout way to save and can help move the process along quicker as we get you behind the wheel of a new vehicle!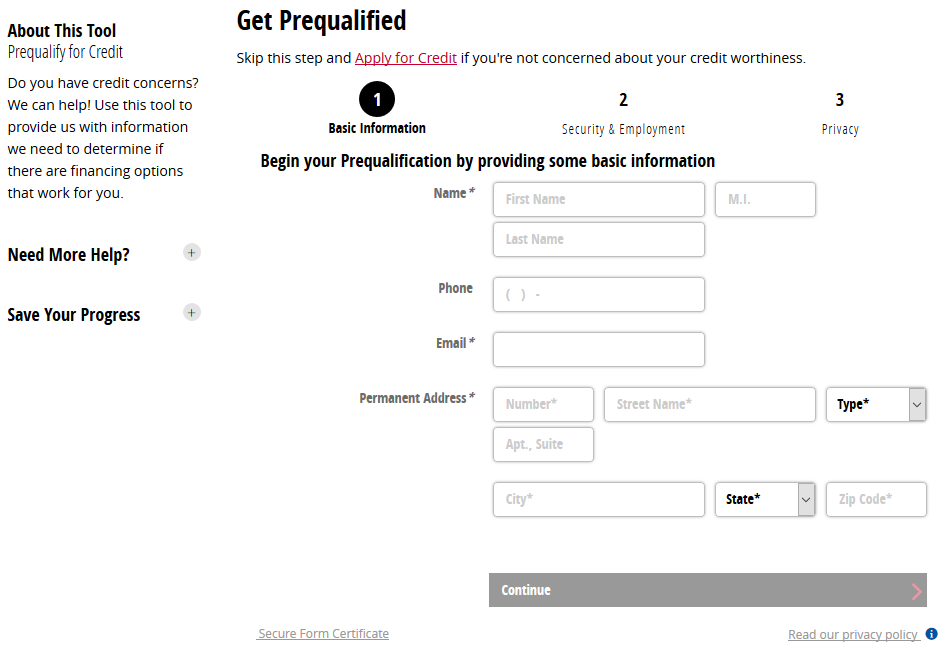 Pre-Qualification for Financing: Another way to get a head start is to fill out our pre-qualification for financing form. Our safe and secure website will be able to take the basic information you give us, and it's sent to our finance team who can determine if you're eligible for financing, and will work with you to make sure you can apply for credit and be able to complete the financing process as you move forward with your next vehicle purchase.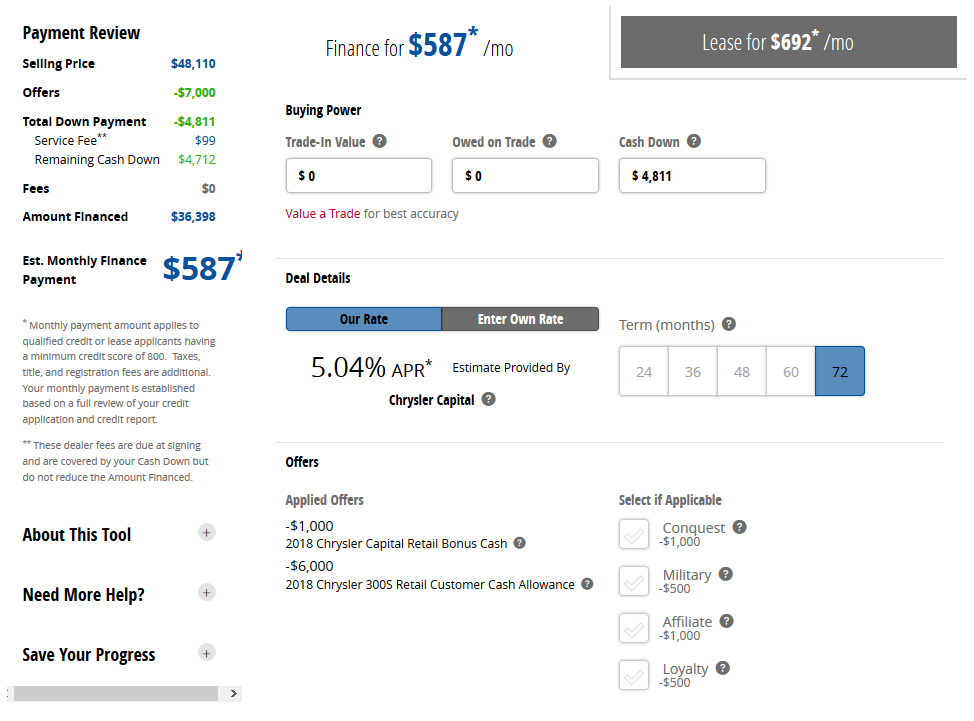 Online Payment Calculator: This is a good tool for when you want to get an idea of what sort of payment you'll have to make on a new or used vehicle by taking any current model in our showroom and set your down payment rate, or the timeframe you want to finance and it will give you a number that showcases the monthly payment you'd have to make. This helps you determine what you'll need to complete the vehicle purchase, and it allows you to determine which vehicles and which finance plans make sense for you.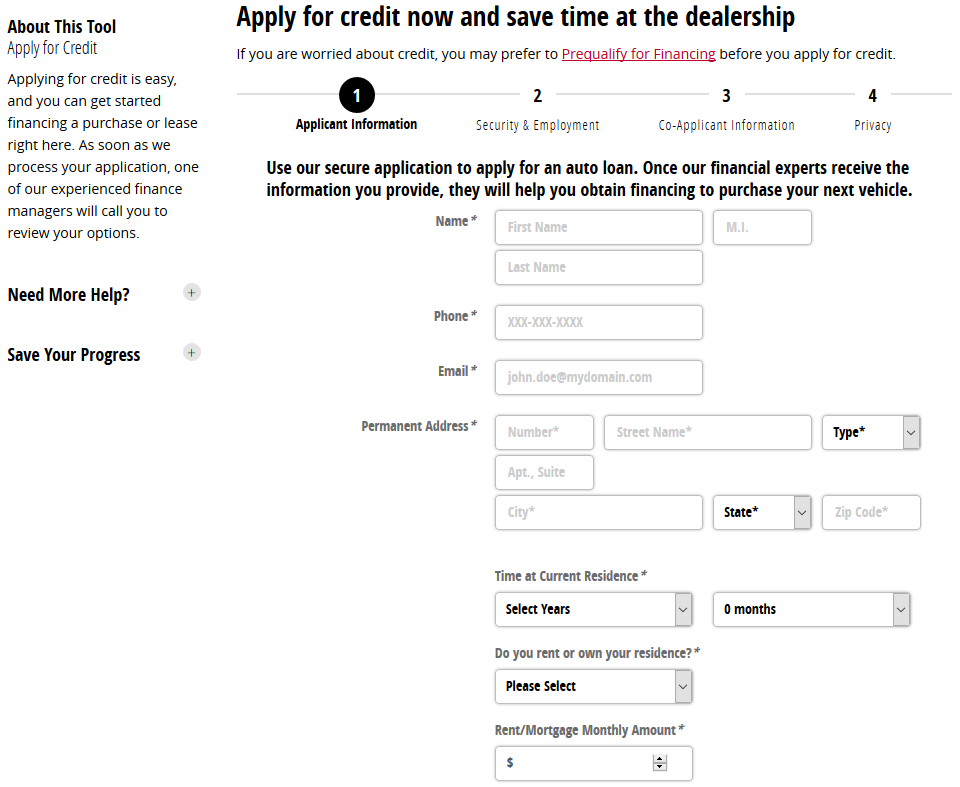 Online Financing Application: To get all your options and have our team provide you with the choices necessary to make a decision on your next vehicle, filling out the finance application we have will save you over an hour's worth of time when you take care of it beforehand. This way, you'll have all the financing options ready to go so you can make the smart and informed choice regarding your next vehicle sooner rather than having to fill out the paperwork here at the dealership.