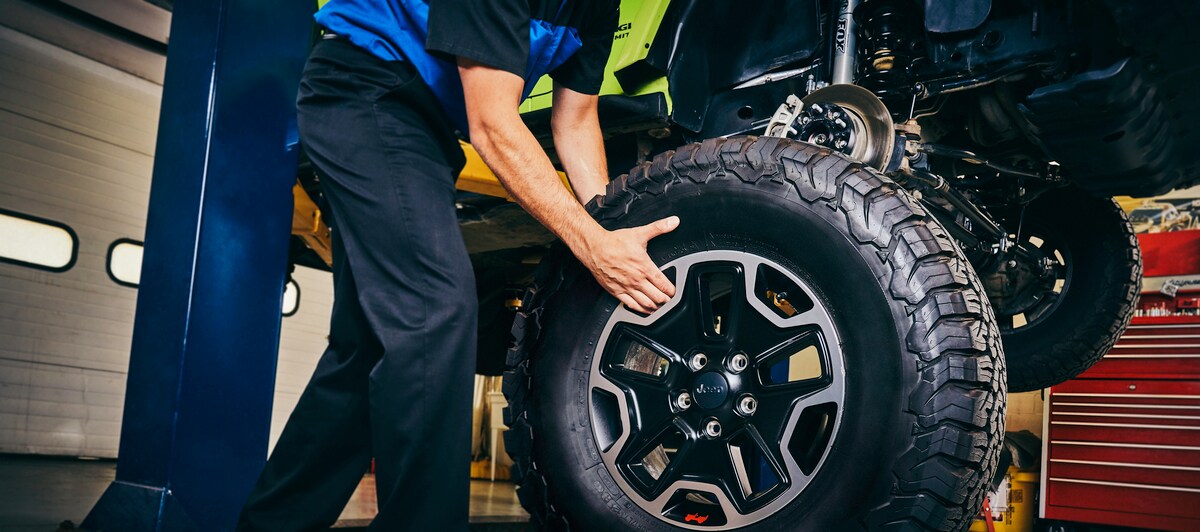 Schedule Expert Tire Service at Our Mopar Service Center
Even if you equip your car with cutting-edge safety and driver-assist features, those features can't work properly unless your tires are in excellent condition. Your tires are the only parts of your car that touch the road, so it's essential to provide them with the regular service they need so that they can last longer and perform better. That's where our Mopar service center comes in! Our experts can tackle all your car's tire needs and help you enjoy a safer, smoother ride.
Why schedule tire service at our Brickner's of Wausau service center?
We're proud to help drivers from here to Stevens Point and beyond with all things related to tires, so if your car is due for some expert attention, our service center is the place to go. Our state-of-the-art facility is outfitted with all the tools and equipment that our Mopar service pros need to deliver fast and reliable tire rotations, tire alignments, and more so that you can get the most out of your tire investment.
How often should I rotate my tires?
Most cars benefit from a tire rotation every 6,000 miles or every six months (whichever comes first). We recommend scheduling tire rotations and oil changes at the same time to help you stay on top of your vehicle's basic routine maintenance needs. Regular tire rotations near Medford and Colby, WI help to promote even tire wear, which improves the lifespan and performance or your tires.
How can I tell if my tires need to be aligned?
If your tires are out of alignment, you're likely to notice a few warning signs such as:
Rapid tire wear
Unusual wear patterns such as excessive wear on the inside or outside of your tires
Car pulling to one side when you try to drive straight
If your car is due for tire service near Merrill, WI, we can help! Schedule service today or get in touch with us with any questions.
We hope to see you soon!